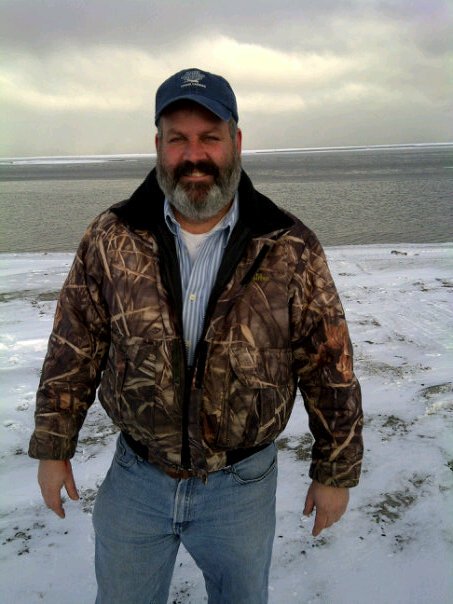 Scroll down for audio interview!
If you've been watching Flying Wild Alaska on the Discovery Channel, you met Era Alaska pilot Doug Doherty in the episode that aired on January 28th (he's the Beech 1900 Captain who was carefully hauling explosives from Barrow to Savoonga while trying to stay clear of Russian airspace along the way). If you haven't been watching the show you should be—it's a well-produced, realistic portrayal of some really interesting oddball flying jobs. It seems to be getting better and better with each episode too!
Doug is an Era Alaska line pilot, a flight instructor, and a check airman. He flies a Cessna 208B Caravan, a Cessna 406, and a Beech 1900 (as well as his own Cessna 170, just for fun). 20 years ago he bought a one-way ticket to Alaska with 750 hours in his logbook and a dream of becoming a bush pilot. Today he's living that dream every day.
1n 1995, Aidan started working with Doug at Hageland Aviation Services (one of Era Alaska's subsidy companies). They were both based out of Nome for several years as the station's business grew, and they've remained friends in the years since.
We recently gave Doug a call to see what he thinks of Flying Wild Alaska, and to get you an insider's perspective on what it's like to fly for Era in the Alaskan bush.
In this interview you'll hear Doug talk about:
Why he wouldn't say that Discovery is "hyping up" the real events portrayed in the show like many people assume they are.
What it's like to live in Nome (including why Doug is willing to put up with a six-minute commute!).
Why Alaska is a great place to live and work if you're "addicted to the outdoors" like Doug and his wife are.
What happens when you pour wine into a glass when it's -25 degrees Fahrenheit!
What happened to 800 hunters and the residents of many bush villages during the 9/11 grounding.
The history of Era Alaska and its subsidiaries.
What one of his typical work days is like.
What company "crash pad" housing is like at Era outstations in the bush.
What percentage of Era Alaska job candidates typically make it through interviews, ground school, and flight training to a job.
How being candid about his lack of experience got him his first Alaskan flying job.
Why flying sled dogs and their mushers in a small bush airplane is no pleasant task.
Why he thinks that true experience as a pilot comes from "non-standard events" that require decision-making, not just from flight time … and why Alaska is a great place to fly if you want to gain this sort of experience quickly.
How he believes there's a certain type of flying ideally suited for every pilot, why not everyone is suited to fly in bush Alaska, and the one personality type that always does well there.
Why he thinks new technology (GPS, moving maps, Terrain Awareness and Warning Systems, etc.) has made flying in Alaska safer, but made pilots more dangerous.
His biggest piece of advice for low-time pilots headed to Alaska, and why some high-time pilots have a hard time adapting to Alaskan flying.
If you've ever wondered what it's really like to fly in bush Alaska today, here's your chance to find out.
Press the Play icon to begin streaming the audio, or right-click the text link and choose Save As or Save Link.
Audio clip: Adobe Flash Player (version 9 or above) is required to play this audio clip. Download the latest version here. You also need to have JavaScript enabled in your browser.
Right-click to download the MP3 file (64 minutes – 29 MB)
Did you like this interview? Leave your comments below. (Feel free to leave your questions for Doug too. We'll be chatting with him again sometime soon!)
From the Web
When he's not flying for Era, Doug likes to fly for fun. Check out this video of him landing his Cessna 170 along the Niukluk River: