Do you live near Seattle? If so, join us next Wednesday night at KBFI for a look at Aidan's experiences flying in Nepal.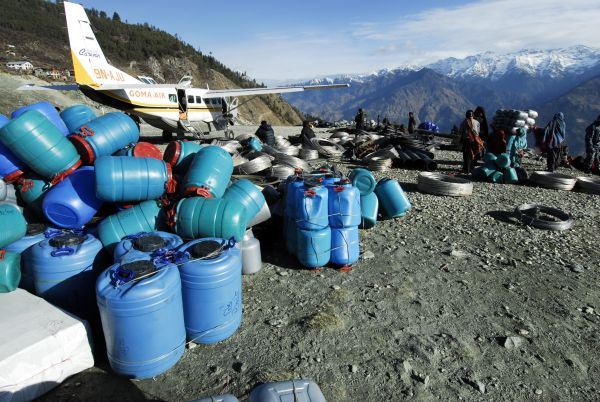 Wednesday February 13, 2013, 6:30-9:30 PM
Aviation Training Center (KBFI) – 7170 Perimeter Rd, Seattle
Call to reserve a spot: 206-768-1332
When Aidan was asked to ferry one of a pair of Cessna 208 Caravans from Seattle to Kathmandu a few years ago, it was too good of an opportunity to pass up. As an experienced bush pilot and professional climbing guide, Nepal was high on his list of places to visit.
Once there, he jumped at the chance to stay a while and provide instruction to the pilots of Goma Air, the new airline that had purchased the aircraft. He took a lot of photos along the way: of the pilots, the airplanes, the villages they flew to, the people of Western Nepal, and the runways that made it all possible.
"I'm hoping my images will start a conversation about the options out there for pilots," he says. "For people just starting their careers, as well as experienced pilots looking for a more adventurous path in aviation. There are lots of possibilities for those willing to step outside the box!"
Join us for a look at some of the most challenging and breathtaking flying in the world … and discover what a Caravan is really capable of!