For our second Q&A session, Aidan was joined by Era Alaska's 2nd shift (Clint, Kara, Ben, and Steve) and Johndale of Ryan Air. The conversation took place a few weeks ago in the plush Era Alaska pilot house on the other side of the ramp from Ryan Air.
The different views provided by the diverse group certainly made the answers more interesting.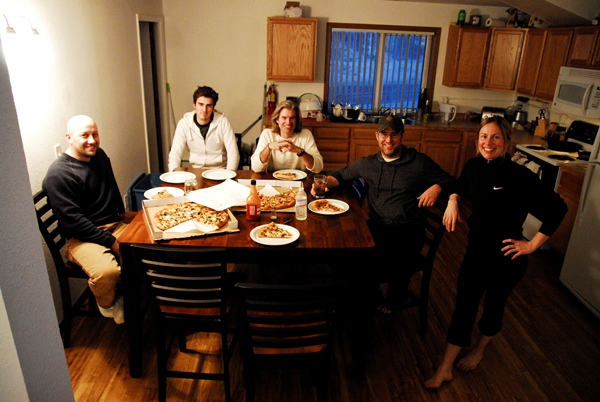 The wide-ranging conversation covered:
Aidan's planes to shoot a CASA walkthrough video
Working for Northern Air Cargo and Everts Air Fuel
The Air Tractor
Fire fighting
The Era Alaska hiring outlook and the Caravan co-pilot program
The hiring outlook for the big airlines
Low-time right seat jobs in Alaska, and getting PIC time
Flying for Ken Borek in Antarctica
The different kinds of aviation training programs and the associated costs
Opinions on the best kind of program if you want to fly in Alaska
The benefits of starting out in gliders
Embry-Riddle Aeronautical University (thanks Jenna!)
The benefits of taking the (non-pilot) enlisted military route
Can you support a family with an oddball flying job?
The best time to start looking for a flying job in Alaska
The Skytruck
Getting a work permit to fly in Alaska (or elsewhere in the U.S.) if you're from another country
Getting a work permit to fly in another country if you're an American
Audio
Press the Play icon to begin streaming the audio, or right-click the text link and choose Save As or Save Link.
Audio clip: Adobe Flash Player (version 9 or above) is required to play this audio clip. Download the latest version here. You also need to have JavaScript enabled in your browser.
Right-click to download the MP3 file (51 minutes – 23.4 MB)
Have questions of your own? Add a comment below (or in any post). Or, send us a message using the form on the Contact page. We'll try to get you an answer in our next Q&A session.
Better yet, become a member of Oddball Pilot, get access to the Oddball Pilot Network, and hear what oddball pilots from around the world have to say!