Our second Q&A session with some of the Era Alaska pilots in Nome worked out so well, Aidan decided to head across the ramp for another.
Here's Q&A Session 003, recorded last night. Good questions, good answers, and good pizza.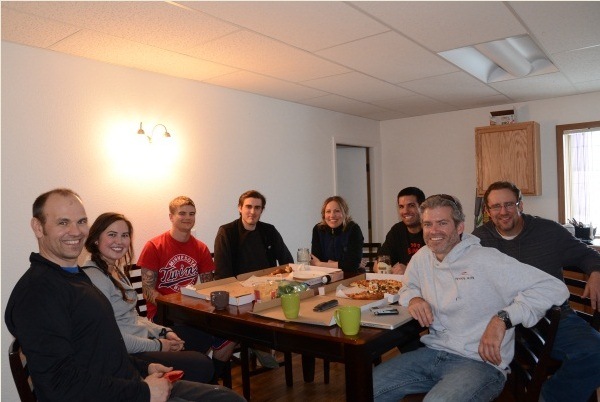 The questions were sent to us via comments on posts, the Contact page, and our Facebook page.
This was another wide-ranging conversation that covered:
Bypassing the SIC program at Era
Does having aerobatic training help you get a job (or fly) in the Alaskan bush?
What sort of flying can you do with one airplane and a Part 135 certificate?
Flying skydivers
Moving into civilian flying from the military
Wildlife survey flying
Aerial firefighting
Cessna 406 jobs
Low time pilot jobs
What kind of airplane to buy to build time
Making the transition from sea captain to bush pilot
U.S. work permits for foreign pilots
Aviation in China
Flying jobs and flight training in Russia
Plus, Aidan finds out who bought his old Luscombe.
Audio
Press the Play icon to begin streaming the audio, or right-click the text link and choose Save As or Save Link.
Audio clip: Adobe Flash Player (version 9 or above) is required to play this audio clip. Download the latest version here. You also need to have JavaScript enabled in your browser.
Right-click to download the MP3 file (41 minutes – 18.9 MB)
Have questions of your own? Add a comment below (or in any post). Or, send us a message using the form on the Contact page. We'll try to get you an answer in our next Q&A session.
Better yet, become a member of Oddball Pilot, get access to the Oddball Pilot Network, and hear what oddball pilots from around the world have to say!