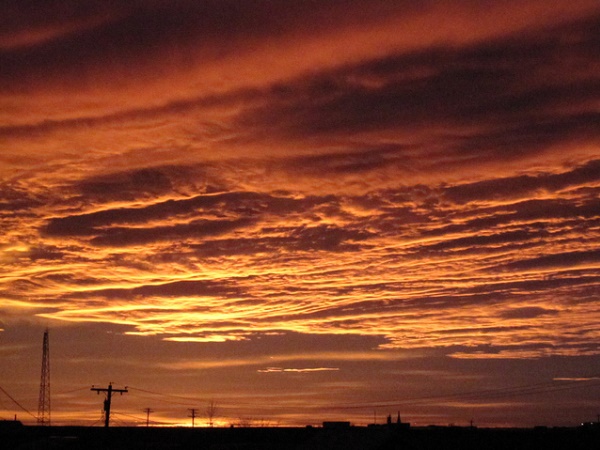 One day while reading on a sofa in the Bethel pilot lounge, Derrick came up the stairs then asked me about the book in my hands. It was an old book that had been kicking around the lounge, dog eared and torn. I just pointed to the words on the cover with my stone face, and told him it was "A gripping story," as well as, "A stunning literary masterpiece." Then I went back to reading.
Not long later, I saw his lanky frame sprawled out on a lounge sofa while he read. I asked him about the book. As he pointed to the words on the back cover, he explained through his bearded monotone that it was, "A spellbinding story that one could not stop reading." Then he went back to his book.
After that, whenever we'd pass on the ramp or in a building, I'd ask, "How you doing?" Instead of saying "fine," he'd speak through the beard and answer with some book endorsement like, "Monumental," or "Stunning." When he'd ask me how I was doing, I'd say something like, "Stellar."
These endorsements became our PIREPS (Pilot Reports). Going into a place like Hooper Bay, I'd ask Derrick on the radio, "How was it?" You wouldn't hear, "Well it's calling eleven hundred over with two miles viz and wind out of the north at about twenty-five" like you'd hear from most pilots. Instead, you'd hear this: "It was an edge of the seat thriller!" Then you'd know you'd best pay attention.
Of a flight route across the YK Delta, he'd transmit: "It was majestic in breadth and scope, a delightful romp." You'd know then it was good flying weather.
Like a lot of other pilots, I was shocked when he went down with another good man, Greggory McGee, out at Three Step Mountain last week. Pilots called from all over. "Was it really Cedars?" they asked. Sadly, I affirmed the news.
Derrick's imprint will live on in all who flew with him, all who trained with him, and all who loved him. Derrick lived well. You can tell by all that's been said over this sad last chapter.
I now endorse the back cover of his book of life:
"A tremendous, joyous romp … a stunning achievement! We all hated to see it end!"
Goodbye Derrick.
Contributing writer Ross Nixon flies the Dash 8 for Ravn Alaska. He only flies tricycle geared aircraft if he is paid. Before flying commercially he was a police officer and a commercial harvest diver in Puget Sound. He lives in Anchorage, Alaska now. For fun he flies a Piper PA-20 and is restoring a Cessna 195. His writing has been published in Alaska Magazine. He recently finished a book on the Carla Corbus air crash tragedy that led to the development of the ELT. The book, Finding Carla, will be published soon.
Photo of a sunset over Bethel, Alaska by Andrea Pokrzywinski, licensed under a Creative Commons Attribution 2.0 Generic License.