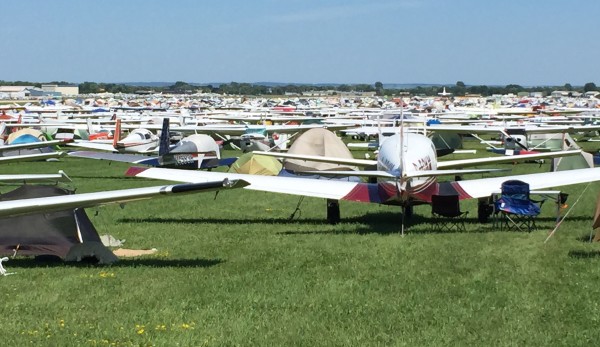 Attending EAA's AirVenture Oshkosh is worthwhile on many levels. What was once a folksy convention for aircraft home builders has grown into the single biggest aviation event in the United States. What's more, it's not just for home builders. It's for all aviation enthusiasts—and an excellent place to propel your oddball flying career.
The Facts about AirVenture 2015
More than 10,000 aircraft arrived at Oshkosh's Whittman airport (and the seaplane base on Lake Winnebago) during the week, with as many as 3,000 aircraft arriving on some days alone. 550,000 people visited the event during the week. More than 800 companies exhibited their wares and services. Over 1,000 workshops took place. Nearly 2,300 international visitors registered at the International Visitor's Center (meaning there were very likely many more than that), and 970 media representatives were onsite, including Oddball Pilot, of course.
But these compelling stats speak to more than just the size of the event. They tell us that this is the place to network, learn, and make things happen in your aviation career. Here are a few observations.
Among those 10,000 aircraft and 550,000 visitors are people from all over the country, and the world. And they like talking aviation. You'll find most all are eager to talk, help out, make connections, be connections … you get the idea. I've been attending since 2000, and every year, without fail, I come away with new friends and new business contacts. I also learn a lot. And I have a lot of fun. The point is, it's easy to meet people. So, you can quickly and easily grow your personal and professional network at AirVenture. And as an oddball pilot, your network is as important as your ratings and experience.
Among those 800 or so exhibitors might also be your next employer. Or the lead to your next employer. Talking to the reps at any of the booths—even the small, less crowded ones—might well make a connection for you that leads to a job. For example, while checking into ADS-B for my own airplane at the BendixKing booth, I was surprised to discover the fellow talking with me about my equipment options was actually one of their test pilots. I dropped the ADS-B stuff immediately and started asking about how he got into that job. It wasn't quite the stretch to becoming a Test Pilot that the title congers up. He flew some corporate, did a short stint with the FAA, instructed, but then wanted something different. (Sound familiar?) After some searching in his home town of Albuquerque, and exercising his personal network, he landed the job. That doesn't sound so hard.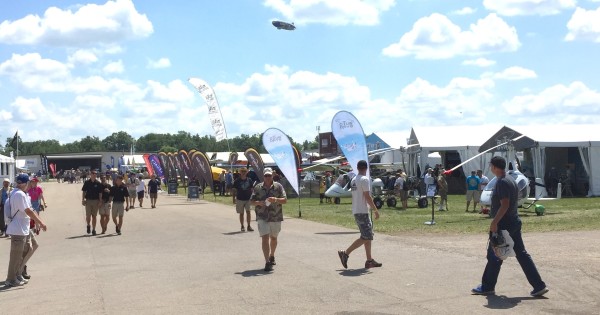 And if these vendors aren't a direct source to employment, they're a great source for info. Textron, Rockwell-Collins, Honeywell, GE, and of course, Garmin were all there with their aircraft, avionics, and other equipment. Besides the big-hitters, you'd find aircraft ranging from Caravans on floats, to Epic turbojets, to Kodiak Quests, to the Pilatus PC-6, to the Mahindra. (The what? Yes, you'd find yet another great utility aircraft to know about.) You'd also find numerous sources for missionary flying, if that's your faith. Several missionary organizations shared a small pavilion where they talked about their programs, their aircraft, and the missions they fly.
Not all the exhibitors are commercial businesses. A visit to the Federal pavilion this year provided access to pilots within the aviation arms of organizations like the Border Patrol, NOAA Corp, and NASA. These organizations fly some very interesting missions, and my experience talking with with their pilots reveal that they are interesting, passionate, and extremely helpful with information and stories about their flying. (Look for some follow up interviews with those folks in the coming months.)
Let's get to the jobs part
This year repeated a growing yearly event in the careers pavilion—a job fair. Recruiters were on hand from many regional airlines. Alaska Airlines was there too. In talking to some of the participants, I learned that this job fair is far superior to others in that it's both a casual setting and the recruiters are more accessible than at other job fairs. I noted that several recruiters spent a fair amount of time with applicants, reviewing their resume, offering advice about how to proceed, and suggesting what they should work on for next year. They were, in a word, helpful! Contrast that to other job fairs, such as one earlier this year in Palm Springs, where waiting around four to five hours was the expected investment for five minutes with a recruiter.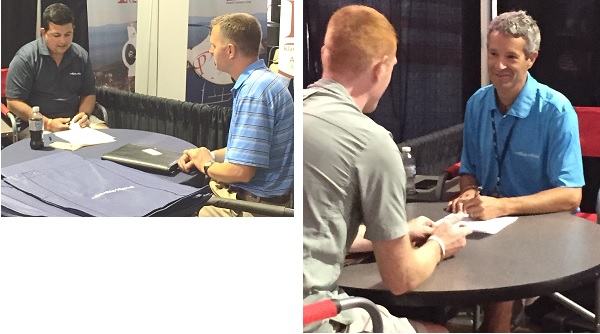 The other half of the Careers Pavilion was populated by colleges and learning institutions offering a wide variety of training programs. If you're at this stage of you career, combining a college education and pilot certificates might be a great springboard into a career. All the heavy players in aviation education were there—UND, Embry Riddle, Purdue, as well as many smaller schools. Another interesting thing to note here were the several UAV/UAS programs that many of these colleges offered.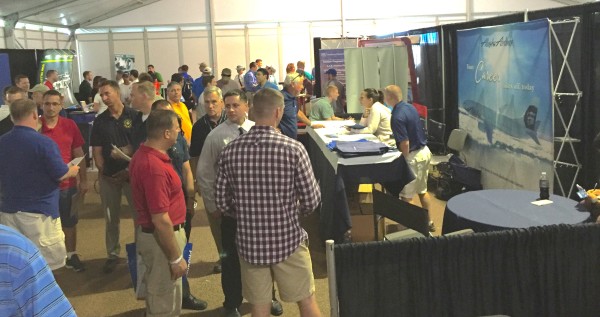 You mentioned fun
That's right. In addition to "working the show" to help propel your career, you'll find lots of fun, interesting things to see and do. For example, every day there was a B-17, Ford TriMotor, and Vintage Bell helicopter … flying … at the same time. Better yet, you can book rides on all three of them. Throughout the day, you'll see unique airplanes flying, like a de Havilland DH.98 Mosquito and a A P-51 leading a three-ship formation, with a P-38 Lightning on one wing and an F-22 Raptor on the other. It's also not hard to find an audience with pilots likes Bob Hoover and Clarence "Bud" Anderson, or Dick and Burt Rutan, or USAirways flight 1549 pilots Chesley "Sully" Sullenberger and Jeff Skiles. These guys aren't just showcased. They're out in the crowd. And even more astonishing, they're willing to talk to anyone. (Some day maybe I'll share my conversation with Dick Rutan, which isn't quite fit for print.)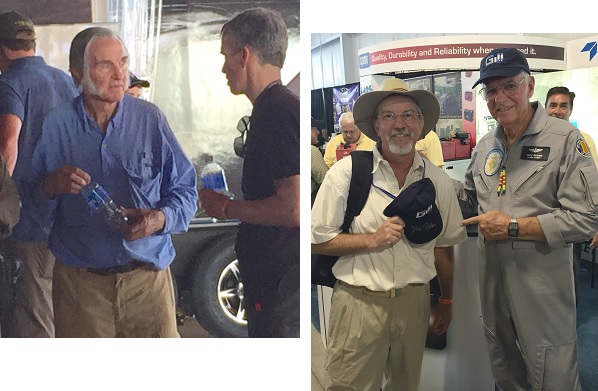 And there's social events every evening, ranging from scheduled events like movie premieres to talks by aviation luminaries. And there are the outrageous parties you might fall into, such as the pirate party or the infamous rubber chicken party.
Next Year
There's still several months until AirVenture 2016. As the event gets closer, look here for "The Oddball Pilot Guide to AirVenture 2016." We'll make some suggestions, and look for the inside scoop on what will be there. And it's not too early to start planning your transportation, accommodations, and ground transportation. After all, there are 500,000 people on their way!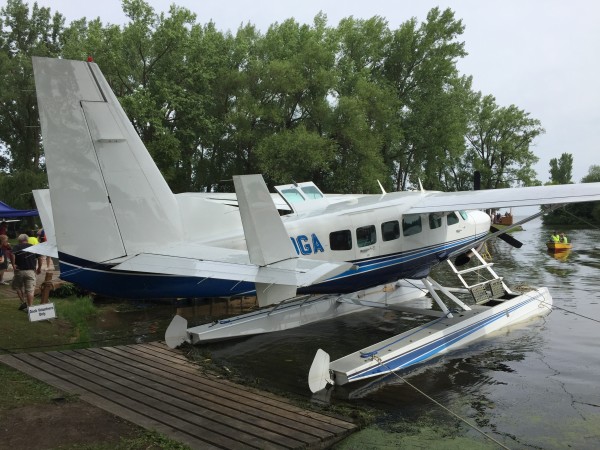 All photos © Oddball Pilot