Oddball Pilot covered AirVenture last year, telling you about networking opportunities, activities, and the one-day job fair. As a preview for this year, we talk with EAA's Senior Editor Hal Bryan and Director of Communications Dick Knapinski, who reveal the inside-scoop on this year's event … and much more.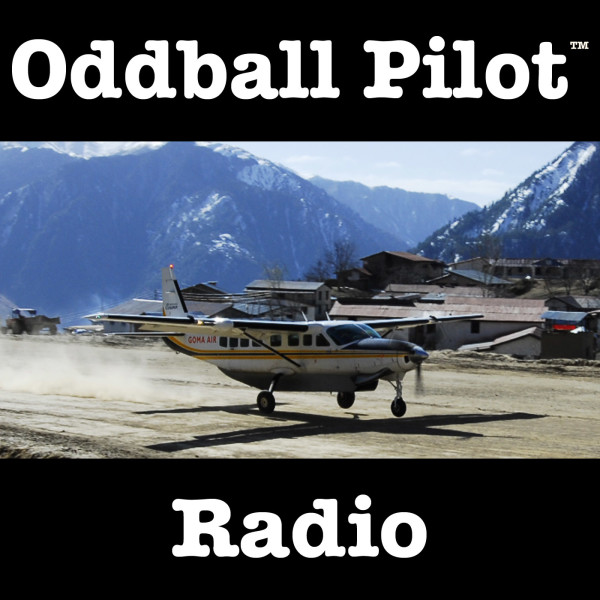 In this episode of Oddball Pilot Radio, you'll hear their revealing knowledge about:
The memories AirVenture creates, and how each one is somewhat familiar yet always unique
What EAA and AirVenture are, how the event has evolved, grown, and improved over the years, and why it's grown into what it is today
How all facets of aviation are represented at AirVenture
How EAA loves the problem of more attendees coming to the event than there are members
The thousands of aircraft that come to AirVenture … and how they handle that
What it's like to put on an aviation event of this size … and the essential element that a staff of less than 200 counts on to pull this event off
How the history of the event itself allows them to do this
The international angle on AirVenture … he flew a what across the Atlantic? He's here on our doorstep … now what?? (And how the EAA staff embraces such incredible attendees.)
When you're flying in, Hal and Dick have some very wise advice: "Read the NOTAM!"
Where you can find important info on logistics for visiting Oshkosh and AirVenture … accommodations, camping, transportation, etc.
How the people of Oshkosh become hosts … it has to do with pride, and a friendly midwest attitude
The many details … what's it like, what to expect … about flying into AirVenture, and some details that dispel the anxiety some pilots might feel about it
The NOTAM … essential reading for every pilot arriving and departing
Landing on … a dot?
IFR ops. Limited but not impossible … you got it: Read the NOTAM!
How to get an IFR reservation
What's on tap for this coming event. Stuff that's never been to OSH before … and a lot is Canadian
WWI and the lack of throttles in those aircraft … ok we digress, but it's dang interesting!
What the experience of AirVenture can mean for anyone developing a career as an oddball pilot
How to easily find an interesting story: show up and start talking to people
Planning your schedule … with tons of resources and over 1000 forums, it's easy to learn new stuff
The job fair is expanding to an every day event because of its popularity last year
How to distinguish yourself as a job applicant at AirVenture … well, maybe not
Advice for attending as a first-timer including the importance of Chapstick and sunscreen, and other sage advice
In addition to using the player above to listen to this episode, you can:
More Information
Here are some important links about EAA and AirVenture 2016.
AirVenture.org
Specific details about the event … all the other stuff we didn't get a chance to talk about with Hal and Dick.
EAA.org
All about the organization, membership, and other useful info.
The NOTAM
A must read if you're flying into or out of the event. And even if you're not, you might find it very interesting.
Highlights for AirVenture 2016
This is where you can get more about social events, celebrations, and other things you can expect to see and do this year.
Schedule of Events
The definitive schedule … or, how to find that one forum you want among the 1,000 offered.