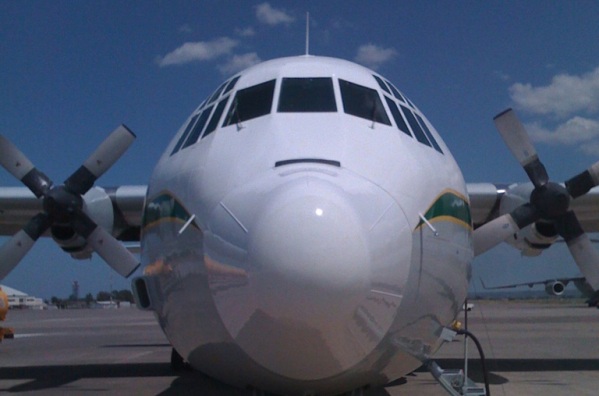 Scroll down for audio interview!
Rick Zerkel was the first person I ever met in Alaska. I showed up in Anchorage in December of 1994 to take a bush flying course at the flight school he was running. It was one of those slam dunk programs: you pay for the training, and then the airline he contracted with hired you. A fair number of pilots I know have mocked me over the years for paying to get a job, but I still feel it was well worth it.
Pilot hiring in the early and mid 1990s was pretty grim. After taking Zerkel's course I went from a $800 a month job to a $3,200 a month job with Yute Air. Well worth the expense. Plus, as a pilot who knew very little about Alaska flying, I learned a lot too. Admittedly most pilots learned the same lessons during the first month or two of work, but this way I didn't piss off my first boss!
Rick was the only one who got grouchy when I screwed up (and I was paying him, so he couldn't yell too much). One big lesson came when we landed in Girdwood with a foot of new snow on the runway. Rick growled at me to pack the runway down while he went off to close the flight plan. (Lesson: management will always dodge the hard work!) Years later I did some management myself and discovered first hand just how hard it is to manage an aviation operation. Dealing with pilots, the FAA, and customers–all with different agendas–takes a certain breed.
Rick seems to thrive on the stress. As the Chief pilot for Hageland Aviation, he was instrumental in getting me my second Alaska flying job too. He's stayed in management, with stints as a line pilot (to keep himself in the loop), ever since. Currently he's Vice President of Operations and Director of Operations for Lyndon Air Cargo. He keeps current in the C-130, and travels extensively around the globe to ensure that everything runs as well as it can. And yes … he has sprouted a few extra gray hairs over the years.
In this interview you'll hear about:
Rick's initial industry experiences flight instructing, charter flying, and tossing bags.
His first full-time flying job flying a Cessna 441 Conquest out of Dutch Harbor, Alaska for MarkAir Express.
The career challenges after getting lots of SIC time without much PIC.
What it's like to move from the right seat of a Conquest in the Aleutians to the left seat of a Cessna 207 in Bethel.
The value of working with experienced pilots willing to mentor you.
Rick's pick for "the best bush airplane ever made."
His early days flying for Yute Air and  Hageland Aviation in Western Alaska.
His experience running a bush pilot training school in Anchorage.
How life living and working in Western Alaska has changed over the years.
The key to becoming a good "bush pilot" in Western Alaska.
How he got into management at Hageland, how he learned to work with the FAA, and the secret to making the rules and regulations work for you.
His move to Lynden Air Cargo to fly the Lockheed L-382 (C-130) Hercules.
The history of Lynden Air Cargo (just one small part of Lynden Inc.).
Where Lynden's Hercs operate around the world, and what they do.
What a typical schedule is like for Lynden pilots, both in Anchorage and abroad.
Where most of Lynden's new pilots come from, and what management is looking for in terms of experience and hours (hint: lots of both).
The secret to getting hired at Lynden (when there's a rare opening).
What it's like to work a two week on/two week off schedule.
Rick's three best pieces of advice to someone just getting started in aviation.
Press the Play icon to begin streaming the audio, or right-click the text link and choose Save As or Save Link.
Audio clip: Adobe Flash Player (version 9 or above) is required to play this audio clip. Download the latest version here. You also need to have JavaScript enabled in your browser.
Right-click to download the MP3 file (1 hour 18 minutes – 36 MB)
Did you like this interview? Leave your comments and questions below.
Learn More
Learn more about Lynden Air Cargo.
Learn more about the Lockheed C-130 Hercules.
Try flying the C-130 yourself, with Captain Sim's high-fidelity C-130 add-on aircraft for Microsoft Flight Simulator X. It's gotten some rave reviews.
Read an interesting post about the L-382 on the Captain Sim forum (with a nice photo of the cockpit).
Some videos of Lynden Hercs in action:
http://youtu.be/L6_1tdiSetQ