Ever on the lookout for off-kilter perspectives on the everyday work of flying, we bring your attention to a great series of blog posts by Deborah and James Fallows.
Deborah is a linguist and an author. James is a national correspondent for The Atlantic, an instrument-rated private pilot, and has written two great books on aviation: Free Flight and China Airborne. The Fallows are currently flying around America in a Cirrus SR-22, reporting on American Futures: Reinvention and Resilience Across the Nation.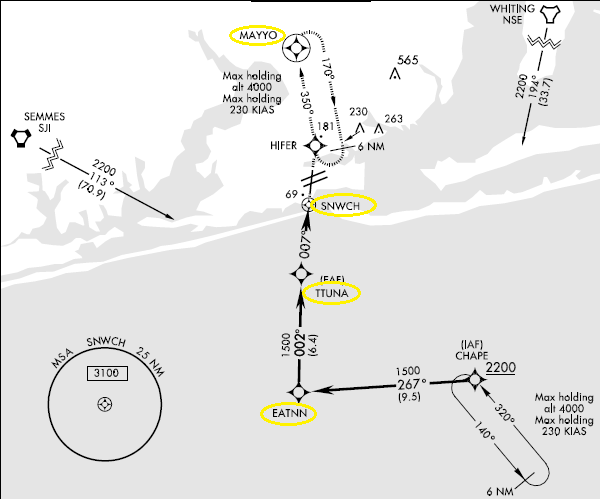 You may already know about witty intersection names, but this explanation is particularly well-written and fun to read. (Thanks to my friend Bruce Williams for the recommendation, via his blog.)
Read the posts in sequence:
ITAWT ITAWA PUDYE TTATT: The Secret Language of the Skies
Wednesday Potpourri: Norms, Place Names, Republican Air Force, Omidyar
EATNN TTUNA SNWCH – hold (at) MAYYO: More on the Secret Language of the Skies
Seen any good intersection names or other interesting airspace cleverness on your own flights? Leave a comment, below.