A while back we published a short review of North Atlantic, a short film that dramatically captures the emotional side of long-distance ferry flying. If you're interested in the more technical aspects of a "hop across the pond," you'll be pleased to know that ferry flying is one of the aspects of oddball flying we'll be covering in depth in 2014. In the meantime, you'll probably like this series of videos I just came across.
Back in 2011 Dick Rochfort ferried a 2006 Piper PA46 Malibu Mirage with Avidyne avionics from Baltimore to its new owner in Manchester, England.  Dick is a CFII who specializes in training Piper PA46 (Matrix, Malibu, Mirage, and Meridian) owners, pilots, and instructors around the world.
This particular flight took him north to Bangor, then across the North Atlantic via Goose Bay, Narsarsuaq, Reykjavik, and Wick. Along the way he shot some video to explain the weather forecasting, logistics, fuel planning, navigation, and physiology involved.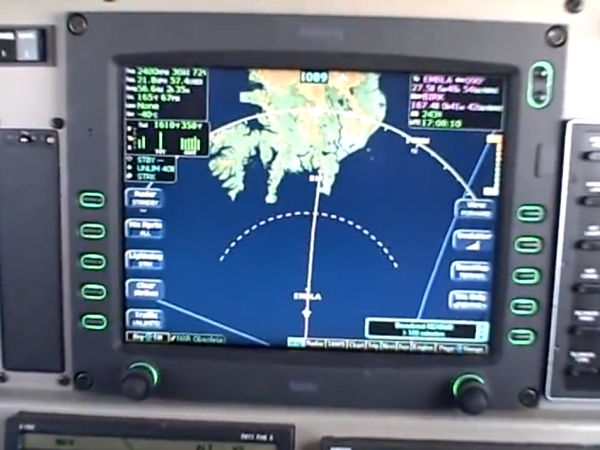 There are five videos, totally about 90 minutes of footage. If you're interested in ferry flying, they're definitely worth checking out (for the best quality, watch them in full screen at the highest resolution):
http://www.rwrpilottraining.com/north-atlantic-crossing-in-a-piper-meridian.html
While you're on Dick's site, take a look at the other videos and written content in the Reference Library. Especially if you're a fan of the PA46.
Flight Simulation
Want to re-trace Dick's flight from the comfort of home? Hop into the PA46T Malibu Jetprop for Microsoft Flight Simulator X by Carenado. It features the Garmin G500 instead of the Avidyne set-up, and it will get you to England even faster than its piston sister.