In this episode of Oddball Pilot Radio, you'll meet professional air race pilot Thom Richard.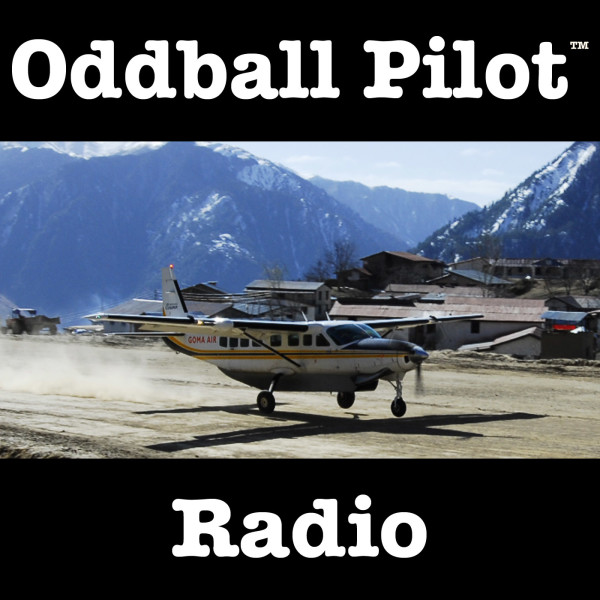 Thom knew at a very early age that he wanted to be an air race pilot, and he moved from Sweden to the United States as a teenager to start that journey. From there, he worked his way up through flying and wrenching to eventually racing in three separate classes at the Reno Air Races (including the Unlimiteds, flying the highly modified P-51 Precious Metal). He also recently flew his Formula One plane, Hot Stuff, to a first place victory in the Air Race One World Cup.
I caught up with Thom by phone after this year's Reno races. Listen to our conversation and you'll hear Thom:
Offer his insights on what air racing is.
Describe the different types of air racing and the different classes of race airplanes.
Explain the kind of flying experiences you need to become an air race pilot.
Share his thoughts on competing, winning, and losing.
Tell about the harrowing (and heart-breaking) event while ferrying Precious Metal to Reno this year.
Give his advice about becoming an air race pilot.
Strap in and hang on!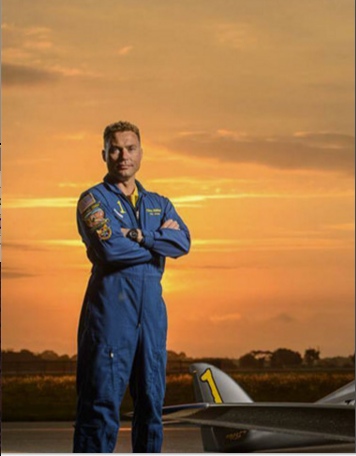 In addition to using the player above to listen to this episode, you can:
Have some thoughts or a question about this episode? Leave a comment below.
---
Extras
In the off-season, Thom runs Warbird Adventures where he's given over 4,500 hours of flight instruction in the North American SNJ-6 Texan. He also operates The Kissimmee Air Museum, a unique collection of aircraft and artifacts that's open to the public six days a week. Check out these links, photos, and videos for more information about Thom's racing activities and flying T-6's at Warbird Adventures.
Websites with more information on what you heard about:
Facebook pages with photos and lots of current activities:
 Eye candy
Thom on and off the course with his Formula One racer, Hot Stuff: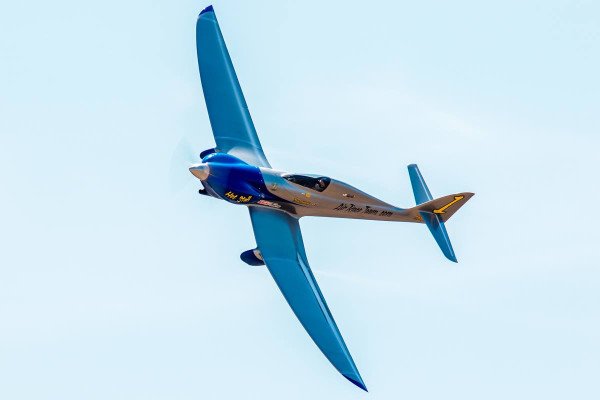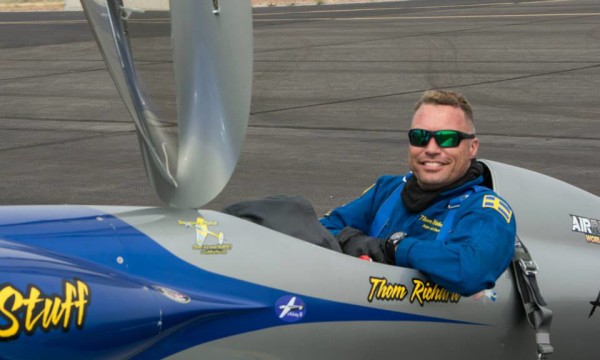 Precious Metal tearing it up around the pylons at the Reno Air Races and showing off its contra-rotating props: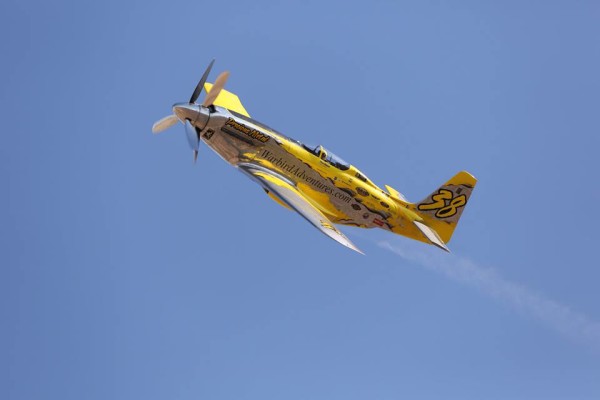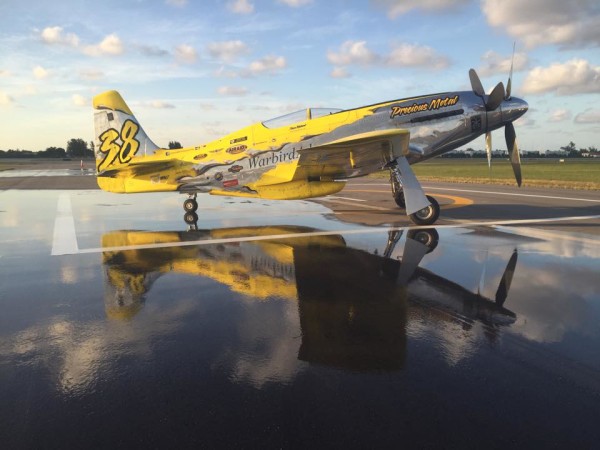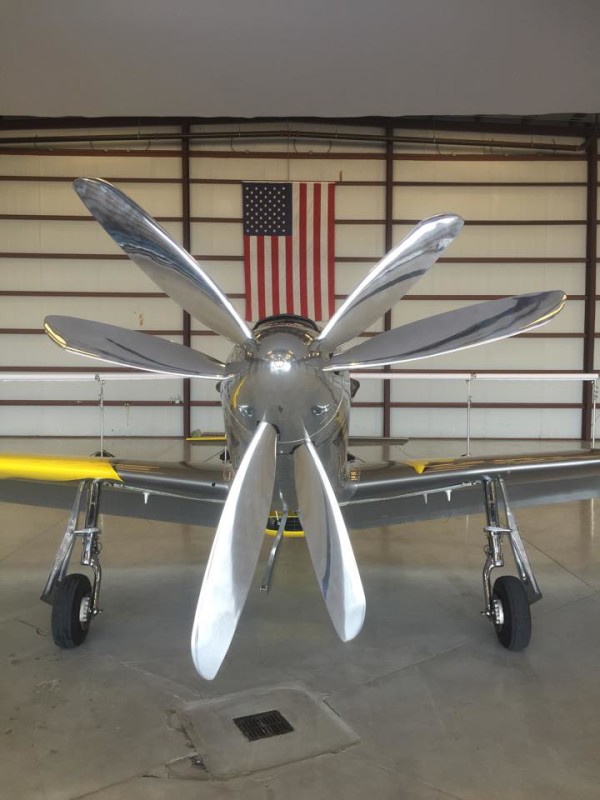 Thom's 2014 deadstick landing after an engine failure in Precious Metal while competing in the Reno Air Races:
Thom in the spot he earned on the Air Race One World Cup podium: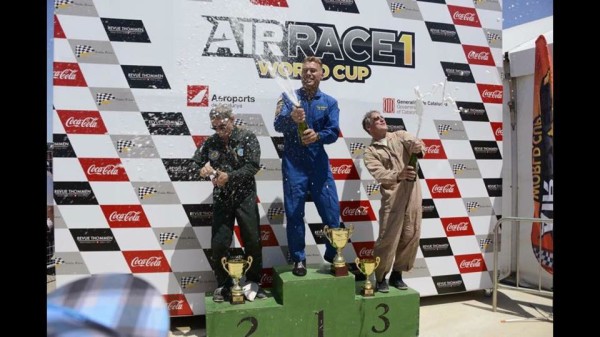 A flight of two North American SNJ-6 Texans, the ones you'll fly when you visit Warbird Adventures: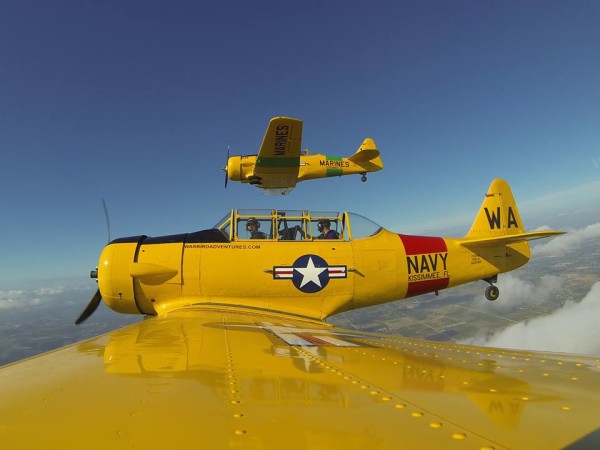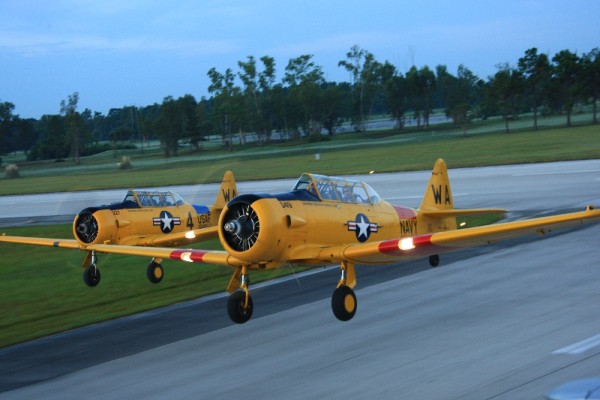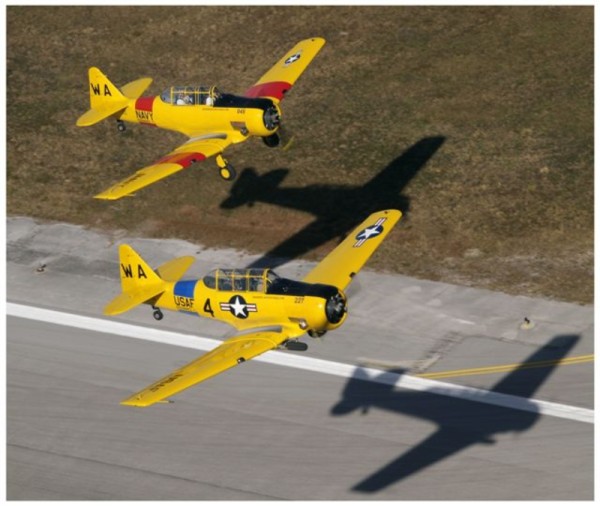 A taste of what to expect when you fly with Thom at Warbird Adventures (you'll be heading to Kissimmee, FL after watching this!):
All photos used with permission, copyrighted, and provided by Thom Richard.