Scroll down for video!
The Cessna F406 Caravan II was built primarily for use in the developing world. Not surprisingly, that's where you usually find them. They're sprinkled throughout Africa and South America. In North America, they're mainly seen in Alaska (although the Navy SEALs did use at least one as a jump plane–90Y was bought by Hageland Aviation, and sported a nice red, white, and blue paint scheme).
Designed as a twin version of the C208 Caravan I, the F406 Caravan II doesn't resemble the 208 in any way–except for its ability to handle short flights and rough fields. Once the design was complete Cessna turned over the production to Reims Aviation, based in France (hence it's an F406 instead of a C406).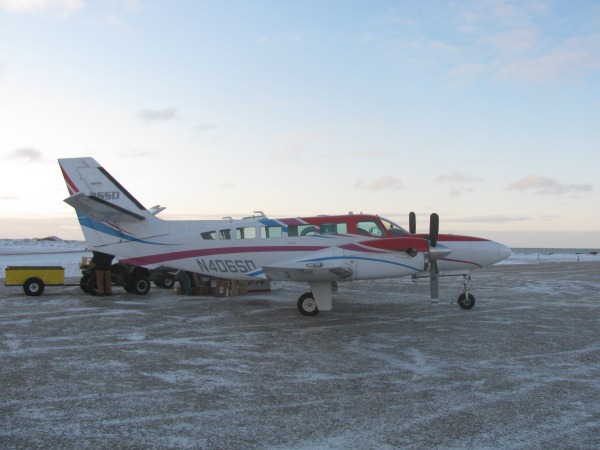 Today the F406 is available on a custom order basis only, and I hear that parts can be hard to come by. This is too bad, because the 406 is excellent at what it was designed to do: cruise reasonably fast below 10,000 feet and land on short rough strips at a reasonable operating cost. Trailing link gear helps tame the bumps on dirt strips. Flat rating engines don't hold their power at altitude, but they are cheaper than bigger engines and they perform fine below 10,000 feet (where most bush planes fly).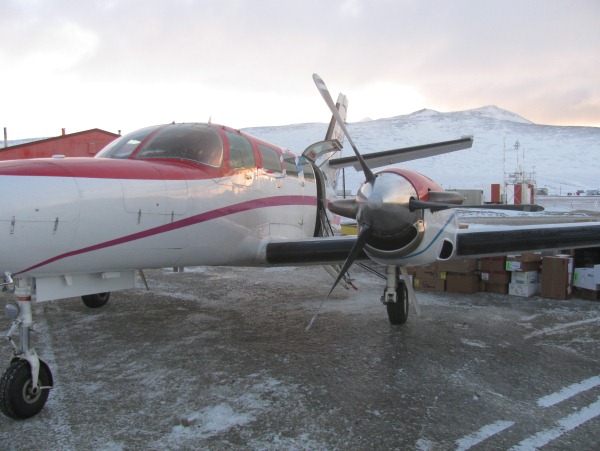 Every pilot I know who has flown the 406 has enjoyed the experience. Many have fallen in love with the plane. It's light on the controls but stable flying an ILS. It cruises at over 200 knots yet handles great at 90 knots when you're scud running.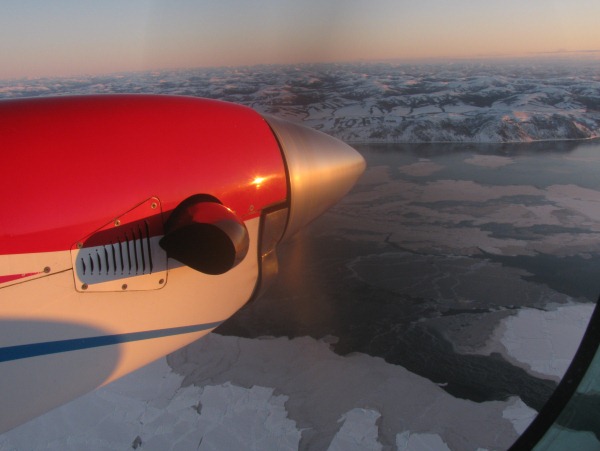 Last September I was in Dar es Salaam in Tanzania and was checking out Tanzanair's 406. That's when I heard that Tanzanair's chief pilot had 12,000 hours in the plane. After interviewing Captain Kondo, I shot a video walkthrough of their 406, but the quality wasn't very good.
Ironically, a month later, I was hired to fill in for the Bering Strait School District pilot in Unalakleet, Alaska. He has also logged well over 10,000 hours in the 406. Since he was out of state, I grabbed a bystander and shot a video walkthrough myself. Enjoy this short look at a great aircraft!
Video
In this video you'll learn about:
The history of the Cessna F406 Caravan II.
The difference between Pratt & Whitney engines and Garrett engines (and what pipelines and boats have to do with it).
Why you can't really make a bad landing in the 406.
Why the 406 doesn't have split flaps like many Cessna twins.
The different ways it's easy to load cargo into the 406.
The cockpit.
Typical airspeeds for operation.
Did you like this video? Scroll down to leave your comments and questions!
From the Web
More Information
GECI Aviation (the F406 manufacturer, formerly called Reims Aviation)
Flight Simulation
Mike says the best Cessna 406 for Microsoft Flight Simulator X is the Neuroflight Reims-Cessna F406. You can read a review of an earlier version (for Flight Simulator 2004) on Avsim. For its pressurized big brother, see the 441 Conquest II by Flight1.