Back in May of 2013, while on a climbing trip in Chamonix, Aidan stopped by the United Kingdom for a quick visit with one of our original Oddball Pilot members, Gareth Bliss.
Gareth soloed at age 16 in a powered glider, and got his UK PPL when he was 17. He was accepted into the Royal Navy Fleet Air Arm to begin training at Dartmouth Naval College in 1985, but his military flying career took a nose dive when he fell off a motorbike. He worked in Information Technology for two decades and then, at age 39, decided to start focusing on aviation again.
In the United States, pilot certification all comes from the FAA. But in Europe, it's more complicated since there are so many countries so close together. For years, the Joint Aviation Authorities (JAA) managed the European standard for civil aviation regulation–the Joint Aviation Requirements (JARs). In 2012, the European Aviation Safety Agency (EASA) took over, and now you need EASA certification.
Back in 2005, Gareth began all the work necessary to get his JAR Commercial Pilot License, Multi-engine Piston Rating, Multi-engine Instrument Rating, and Multi-Crew Cooperation certificate. By September of 2006, at the age of age 40, he had his "frozen ATPL" (a Commercial Pilot License with credits for passing the Air Transport Pilot License written).
Getting all those JAR licenses and ratings was definitely something to be proud of, so Gareth sent his CV out to airlines looking for his dream job flying jets. But at 40 years old, with low hours and no type rating, nobody offered him an interview.
With a house to pay for and a family to support, he went back to IT.
Then, in 2012, the flying bug bit again. At the Duxford Air Show he saw a Consolidated PBY Catalina, and heard the announcer mention that the plane was privately owned by 20 shareholders (half are pilots). He walked up to the plane, talked to the crew … and ended up purchasing a 1/20th share!
That move led to all sorts of experiences, including a PBY type rating. The moral? As Gareth puts it, "Everything is just a decision away … and that's the hardest part."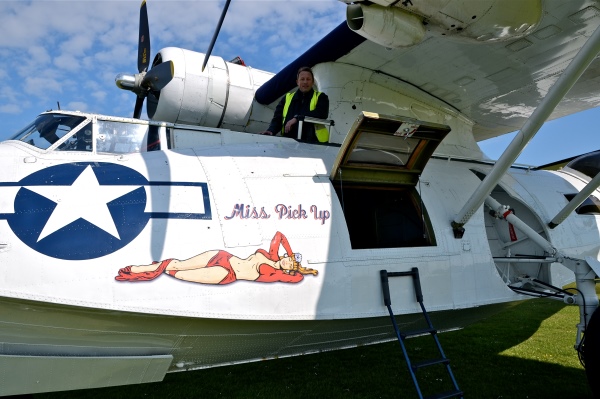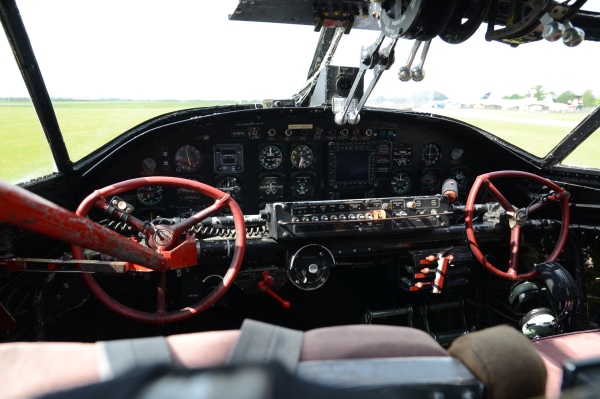 During their visit, Aidan and Gareth had a great discussion about how Gareth found his way to the Catalina. It may not be a typical path, but that's the point: you don't have to be in your twenties or a full time student to embark on an oddball flying career.
They also shot a video walkthrough of the Catalina (coming soon).
Audio
Press the Play icon to begin streaming the audio, or right-click the text link and choose Save As or Save Link.
Audio clip: Adobe Flash Player (version 9 or above) is required to play this audio clip. Download the latest version here. You also need to have JavaScript enabled in your browser.
Right-click to download the MP3 file (43 minutes, – 20 MB)
Want to know more? Gareth says he'll join us on one of our future Q&A calls for Oddball Pilot members. (Not yet a member? Join us and connect with oddball pilots from around the world!)
Related Content
Aircraft Walkthrough: Plane Sailing PBY-5A Catalina
Learn More
Pilot licensing in the United Kingdom (on Wikipedia)