In this episode of Oddball Pilot Radio, we pick up our conversation with Jim "JD" Dale, who has made a 30-year career of flying, restoring, and maintaining warbirds.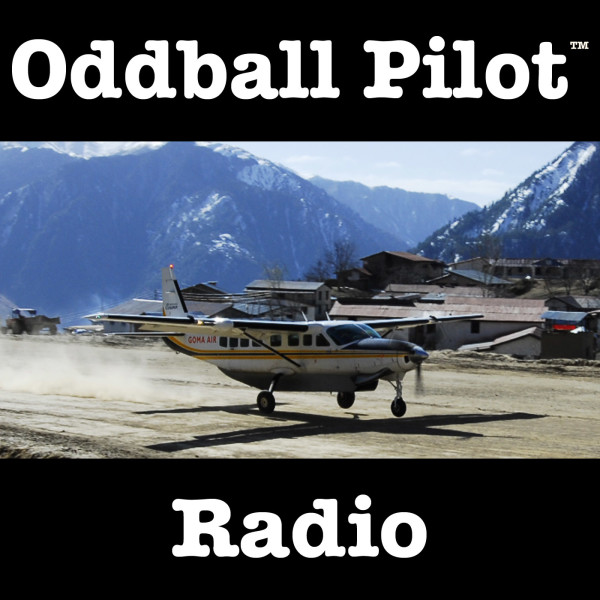 We caught up with JD in a phone conversation after the Reno Air Races. In this second of a two-part episode (here's part one), we talk JD about:
Planes other than warbirds … as in several historical planes … that JD owns
Documented proof from John Glenn that he never flew one of JD's airplanes … what's that all about?
Opening doors: How antique/nostalgic airplanes start conversations that lead to opportunity
Why a Cessna 120 often gets preferential treatment over a Lear jet
Exactly how many airplanes does someone need to own? And why that many?
His experience of buying Canada's last T-33's before they were retired
Why JD feels that owning airplanes can be a legitimate financial investment
How the math works to make money owning an airplane
How nostalgic airplanes create networking and job opportunities
The story of how barnstorming in a Tigercat can get you in the door at a place like FedEx
Air racing: how he got involved in some wild, very well-known race planes
The Pond racer, and the cutting-edge technology it brought to air racing
His insights about the ingenuity behind some famous race planes at Reno
How race planes continuously evolve … like moving a wing 9 inches or bolting 130 pounds to the propeller to fix CG
How maintenance rather than pilot skills got him the opportunities to fly so many Warbirds
How to get into flying at the races if you don't have a mega-dollar checkbook … and the metrics/perspective that becomes important when you can't compete against the mega-buck competitor
How his skills make him an aviation financial advisor
What makes the Warbird restoration market go round … it's not always cash
How big is JD's "bank"
The benefits in his oddball pilot career … the people you associate with and keepers of history, to start
His career path from chief pilot at the Palm Springs Air Museum to Lewis Air Legends
His father's admission about the measures of success
JD's parting advice … how to get where you want in the career you want
In addition to using the player above to listen to this episode, you can:
Have some thoughts or a question about this episode? Leave a comment below.